Exhibitors and Sponsors of Special Activities
The organizations and companies that will exhibit, advertise and/or sponsor special activities at StatPhys28 are:

The American Physical Society
The American Physical Society (APS) is a nonprofit membership organization working to advance the knowledge of physics. The Physical Review journal collection of seventeen leading peer-reviewed research journals includes Physical Review Letters, Physical Review X, and Reviews of Modern Physics.
During the meeting, seven editors from the Physical Review journals will be present on site, ready to interact with attendees: Hugues Chaté (PRL Lead Editor, chateaps.org), Emily Ching (PRE Associate Editor, chingaps.org), Dario Corradini (PRX Associate Editor, corradini@aps.org), Raissa D'Souza (PRR (past) Lead Editor, raissaaps.org), Sarma Kancharla (PRB Senior Editor, kancharlaaps.org), Juan-Jose Lietor-Santos (PRR Managing Editor, jjlietorsaps.org), and Martin Rodriguez-Vega (PRL Associate Editor, rodriguezvegaaps.org).
Lunch with the Physical Review editors
Tuesday, August 8, 11:45-12:45 JST, Classroom 213 (#213 in Building 2 of the School of Engineering, 2F)
On Tuesday August 8, these seven editors will run a special Q&A session during the lunch break. After a short presentation of the Physical Review journals, they hope to engage in a lively discussion with the audience, in particular about how the journals can serve even better the global community of physicists. Please come! Small lunch boxes will be offered to the first 100 attendees!
---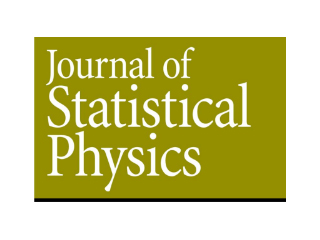 The Journal of Statistical Physics
The Journal of Statistical Physics publishes original papers in all areas of statistical physics as well as in related fields concerned with collective phenomena in physical systems.
Provides up-to-date coverage of progress in statistical physics
Offers original and invited review papers in all areas of statistical physics
Covers related fields concerned with collective phenomena in physical systems
---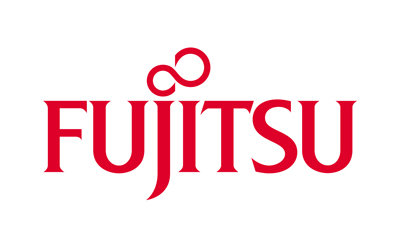 Fujitsu
In order to solve combinatorial optimization problems, we have developed an annealing machine which can solve QUBO problems called Digital Annealer(DA). Since developing the first generation DA for 1024 bit QUBO in 2017, the company has continued to exptend the scale of the fourth generation DA as a solver for 1 million bit QUBO problems. DA is now providing services in a number of application fields, including logistics, manufacturing, and finance.
---
Springer
Springer is a leading global scientific, technical and medical portfolio, providing researchers in academia, scientific institutions and corporate R&D departments with quality content through innovative information, products and services. Springer has one of the strongest STM and HSS eBook collections and archives, as well as a comprehensive range of hybrid and open access journals. Springer is part of Springer Nature, a global publisher that serves and supports the research community.
---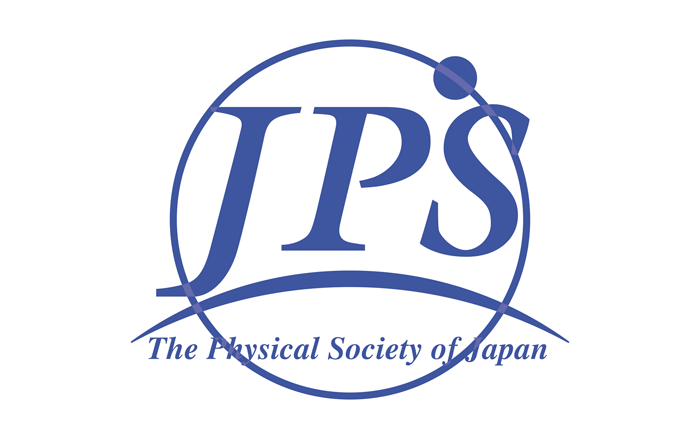 The Physical Society of Japan
The Physical Society of Japan (JPS) is a non-profit organization of about 16,000 research scientists, educators, and engineers in physics from Japan and abroad. JPS publishes international journals such as the Journal of the Physical Society of Japan (JPSJ), Progress of Theoretical and Experimental Physics (PTEP) (both monthly), and JPS Conference Proceedings, whose activities are announced by JPS Hot Topics and JPSJ News and Comments.
---
NEC
At NEC, we are engaged in R&D from the aspects of both core research which produces functions from knowledge and applied research which creates customer value from functions.
In core research, we establish the six core technology areas of "Recognition AI," "Analytics AI,&rdqup; "Control AI," "Security," "Networks," and "System Platforms" which we are pursuing for the purpose of creating new functions and causing "unparalleled innovations" in existing functions.
In applied research, we are engaged in activities to actualize functions achieved through core research as new forms of value to deliver to customers and society.
---
IOP Publishing
Journal of Physics A: Mathematical and Theoretical is a prestigious journal of statistical physics, having published many seminal works that have shaped the field. We publish authoritative topical reviews and high-quality original research in the form of letters, papers and as part of special issues, which bring together communities working in emerging fields. We invite you to publish with us, or to contact us via the webpage if you have ideas for topical reviews or special issues.
Other IOP Publishing journals that might be of interest to participants include Journal of Physics: Complexity, New Journal of Physics; Journal of Statistical Mechanics: Theory and Experiment and Reports on Progress in Physics.
IOP Publishing is a society-owned scientific publisher, providing impact, recognition and value for the scientific community. As the publishing arm of the Institute of Physics, 100% of our profit goes towards public and scientific good.
---
Sponsored Activities
In participating in the conference STATPHYS28, your organization will contribute to the success of the conference, while at the same time optimizing your visibility in this extensive and interdisciplinary community. We are sure that the experience will provide you with innumerable opportunities for making contacts and publicising your products.
The name and logo of your organization will appear on the programme, distributed to all the participants and you will figure as an official contributor on our conference web site https://www.statphys28.org/. Your representative will have complete access to all aspects of the conference. Exhibition is included as an optional item. For more details, please see the following Sponsorship Prospectus.
SPONSORSHIP
STATPHYS28 will highlight many aspects of the statistical physics community, bringing together universities, academic, socioeconomic and industrial partners to:
-Promote the transfer of knowledge
-Promote research through innovation
-Encourage partnerships between academia and industry
-Stimulate research motivated by industrial and societal challenges
STATPHYS28 cannot achieve these scientific goals, nor play a role as a motor for the development of the research community, without the active assistance and material support of our partners, academic, industrial and private.
Application for Sponsorship Packages:
Please download the Application Form for Sponsorship from the button below and send it by email. ※Invoice for payment will be issued after the receipt of your application.
Applications & inquiries
Application Desk of STATPHYS28 (c/o Japan Convention Services, Inc.)
E-mail: statphys28

convention.co.jp


Application deadline: May 31, 2023 (JST)
Application form for Sponsorship